The goal of the Root Planner is to streamline your delivery operations. So yes, your life will be significantly easier (have we mentioned you'll save 80% of your time?). But by default, so will your customers' lives.
Customer SMS & Emails

Integral to the design of the Root Planner is our focus on improved communication and customer relationship management.
First of all, you're able to accommodate, record, and systemize your customers' information and preferences in more detail than ever before. For each customer profile, you can input not only his/her address, but also their default vehicle, gate code, and any other delivery information. All you have to do is select the "Customers" tab on the left side of your screen, and then "add customer."
Here at Sprwt we strive for professional and reliable methods of communication. You can sign up to send emails and texts to your customers both before delivery and even to confirm that their meals have been delivered. Want to notify your customer of a slight ETA update? A delay or an early arrival? No sweat, and no need to text them from your mobile phone – the Root Planner has it covered.
We're here to ensure that making careless mistakes is no longer an option, but at least in the rare times they do happen, you can let your customer know right away.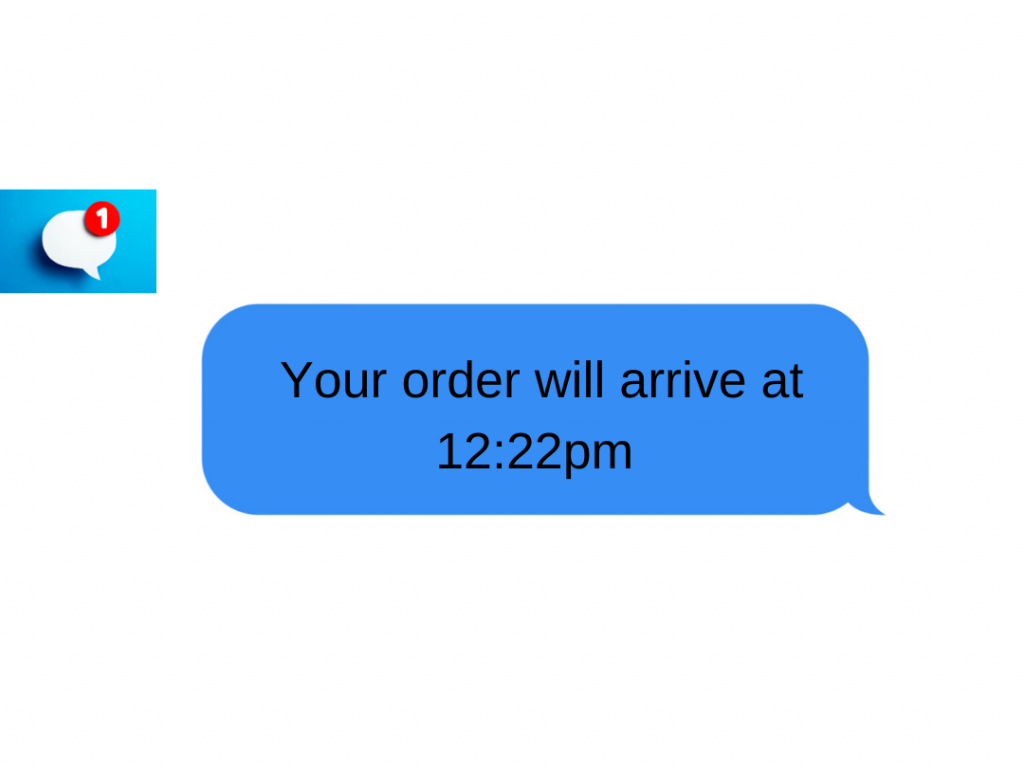 Without you OR your driver having to do a thing, your customer gets a notification to their phones or emails (or both) giving them an exact time for ETA. No, this isn't after they've called 10 times because their package is so delayed- this is just the default. If something went awry, and your driver's gonna be ten minutes late, or even ten minutes early, a text gets sent to your customers telling them that, too.
Guarantee Secure Deliveries
Require Customer Signatures
And what if we told you there was also the option to require a signature from your customer, or a photo of the package on his/her doorstep? Finally, you can know when the job's been done correctly.
No more anxiously waiting by the phone, waiting for it to ring with a complaint that there's basically nothing you can do about it.
This couldn't be easier to modify in your settings – take a look at the video below.
As you can see, the options are endless. Require a driver signature, client signature, a photo….and many, many more.
---
Gone are the days of keeping your customers in the dark about their order arrival times. Gone are the days of frustrated customer calls wondering where their food is– or, god forbid, missing deliveries. Once your driver leaves the kitchen premises, you'll no longer be left in the dark about the journey from kitchen to customer. Customer satisfaction will skyrocket. Using the Root Planner, you, your kitchen staff, drivers, and customers will all benefit.
Can I get started now?!
Yes, yes, and yes!! For just $50 a month, you can put a stop to customer complaints, and start looking forward to a steady stream of positive feedback.
Sign up at https://calendly.com/sprwt/root?month=2021-01 to schedule with one of our agents….or, better yet, don't even wait for our help, and sign up today.
Plus, be sure to check out the rest of our website at https://rootplanner.io/ to check us out.
Best of all, use the code HappiestCustomers at checkout to get 20% off your first two months.